Books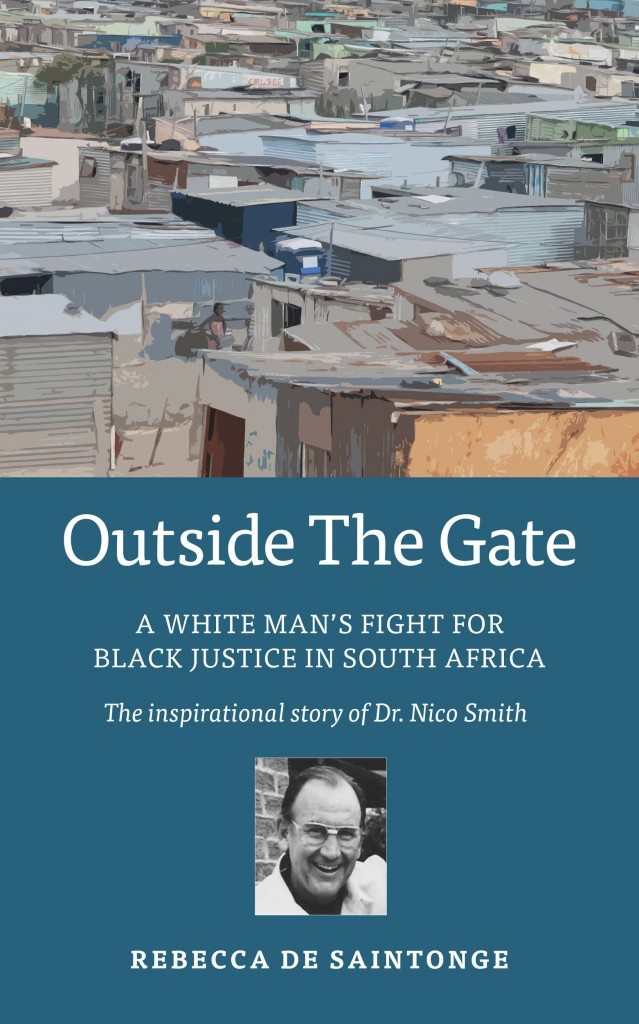 "An excellent biography about a remarkable man, written simply but with political and theological sophistication." Douglas S. Bax

"An instructive and very important book.  It gives its readers both knowledge and inspiration." Rune Forsbeck

OUTSIDE THE GATE
A white man's fight for black justice in South Africa.
The inspirational story of Dr. Nico Smith
Nico Smith, a Professor at Stellenbosch University, shocked many people when, as a white man with an impeccable Afrikaner pedigree, a prestigious university post and a comfortable home, he moved house with his wife Ellen to the deprived South African township of Mamelodi. The 1980's were a time of violent political protest in the townships and as whites, the Smiths could not have chosen a more dangerous place to live. The move cost Nico friends, status and very nearly, his life, but it was to have a profound effect on political thinking among the Afrikaner elite and triggered a movement of reconciliation that astonished the international community.
Re-issued at the request of white South Africans now struggling to come to terms with their role in aparthied South Africa, this is the story of a former member of the Broederbond who was challenged by to think again, and to risk everything he had to fight for black justice.
"As we South Africans struggle at the current moment to live beyond our trenches of race, gender and especially class, this book is a must read to inspire us to move beyond the enclaves that hold us captive."
Prof. Piet Naude, Stellenbosch.

"Rebecca de Saintonge reveals a man of exceptional moral courage. She also exposes the roots of the apartheid ideology in the Nazi movement in Germany and gives an account of the South African laws that were inspired by them. Outside the Gate is an instructive and very important book. It should be read by many. It gives its readers both knowledge and inspiration."
Rune Forsbeck, retired pastor of the Uniting Church in Sweden.
Outside the Gate can be bought in paperback
It is also available on Kindle
---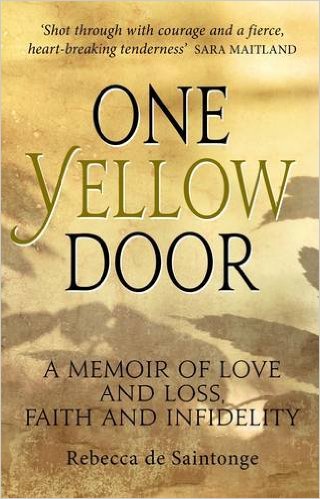 "Utterly compelling, vibrantly and delicately written. A love story, written with great honesty and generosity of spirit."
One Yellow Door is a love story with three strands, two human and one divine.
The first strand traces the challenges in the author's marriage as her husband Jack struggles with a degenerative brain disease. As his body and mind disintegrate she fights to keep the integrity of their relationship intact and to find a way to survive in their diminishing world.
She survives by taking a lover. The conflicting emotions and moral challenges involved in this decision are the second strand of the narrative.
The third traces the trajectory of a traditional faith that disintegrates under intellectual scrutiny and emotional challenges until the author finally discovers a new, deeper spirituality.
"One Yellow Door – a small book about all the truly big things: love, loss, tragedy, joy purpose, pain and laughter. It is sometimes shockingly candid, often very beautiful, and shot through with courage, faith, and a fierce, heart-breaking tenderness." Sara Maitland
 The American edition, with the new grey cover, was printed in April 2020 and is available to readers outside the UK on Amazon.com
Rebecca de Saintonge

Meta